By
hungry runner
on September 16th, 2010 . Filed under:
Bakeries
,
Cupcake Ideas
.
This past week I was fortunate enough to visit San Francisco.  Since I have done the well-known tourist attractions in the past, this time I had to visit some cupcake shops!  In one day I managed to visit four cupcakes shops in downtown San Francisco and will now share with you my thoughts.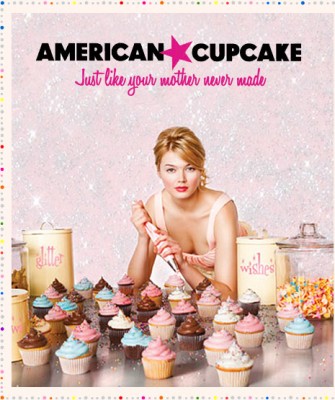 The first cupcake shop we stopped in was American Cupcake.  The decor inside was unique and unlike any cupcake shop I have been in before.  Most cupcake shops are cutesy but this shop was very modern with crazy lighting. When you walk in to your right is a case full of cupcakes, followed by the cash register and then a bar.  American offers both a sweet and savory menu and cupcake wine pairings.
Although I was intrigued by the different flavors like pixie stick or cotton candy, I decided to go with a classic flavor, red velvet.  I have to admit I did not love the cupcake; in my opinion it was too dry and crumbly.

Just a few blocks down was the next cupcake shop, That Takes the Cake. A much more modest interior greeted us with a case of cupcakes directly in front of us.  We debated over what to choose while the woman in front of us ordered two dozen cupcakes.  When I heard how many she was ordering, I thought, these must be good!  We decided on Over the Rainbow, a play on rainbow sherbet with a lemon, strawberry and orange trio topped with strawberry buttercream and Tuxedo, a double chocolate buttermilk cake with chocolate chips topped with vanilla Buttercream with chocolate jimmies. For me over the rainbow was overly sweet and the tuxedo cupcake was a little bit dry.  I was also bummed that the frosting stuck to the top of the container they used for to go packaging.

The third stop on the cupcake tour was much better then the first.  Having only had Kara's cupcakes when my dad's brought them home on a cross country airflight, it was great to finally try the cucpakes fresh!  I had a hard time choosing from the large menu of traditional and filled cupcakes. I over ordered picking: s'mores, passion fruit, Meyer Lemony Lemon, chocolate velvet, and Banana Caramel.  They were all really good but s'mores and passion fruit were my two favorites!  The s'mores had a graham cracker cookie base, chocolate cake and toasted marshmallow frosting.  The passion fruit cupcake was a vanilla cupcake with passion fruit filling and vanilla buttercream.  The cupcakes were moist, with just the right amount of sweetness in the frosting and the perfect size.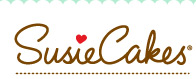 Finally we traveled to Susie's Cakes just a few blocks over on Chestnut Street.  Susie's Cakes is now at the top of my list of favorite cupcakes!  The majority of the store was consumed with the large cased of baked goods, one thing looking better then the next.  They even had samples of their delicious red velvet cake out on a stand to try.  I decided on the seasonal cupcake, caramel apple with cream cheese frosting.  Later that evening when I ate the cupcake, it took me all of two seconds to eat the delicious cupcake! No wonder Susie's Cakes is one of Martha Stewart's favorite cake shops!  The cupcake was in my opinion perfect and I wish I lived on the west coast to try the other items offered!
That concludes my cupcake tour of San Francisco.  I know there are a few other shops I did not get a chance to visit so if you have tried these or any others be sure to let us know which you have enjoyed!