By
HeatherLynn
on September 2nd, 2010 . Filed under:
Cupcake Ideas
.
Want to listen to some sweet, sweet music but can't find your head phones? Well hop on over to ModCloth and check out these Sweet Sounds Ear Buds.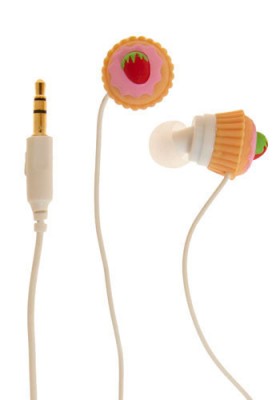 Your one and only will really want to nibble on your ear now!