By
HeatherLynn
on August 31st, 2010 . Filed under:
Baby
.
I want to have a baby girl right now so I can dress her up in this outfit!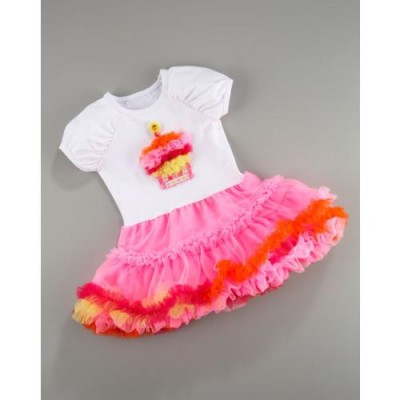 A tutu and a cupcake, what could be better? I love the tulle in the cupcake mimicking the  tutu below.
This Kaiya Eve Cupcake Dress can be found at Neiman Marcus. It even comes with a diaper cover.