By
HeatherLynn
on August 9th, 2010 . Filed under:
Recipes
.
This summer has been all about various types of Lemonade! I have been try to cut back on my soda consumption and I have substituted soda with strawberry lemonade since the beginning of summer. And let me tell you, it has been a delicious summer so far. But what if you had this refreshing drink in a cupcake? It would be so much better. And it is so much better, I have found this luscious cupcake recipe for Strawberry Lemonade Cupcakes from the blog  Love and Olive Oil.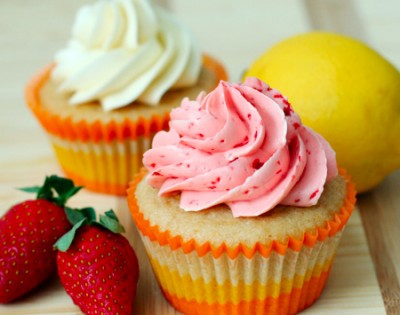 Make sure to check out their blog for more fantastic cupcake recipes and much more!
Love Peace and Cupcakes.