By
applecupcake
on August 8th, 2010 . Filed under:
Wedding
.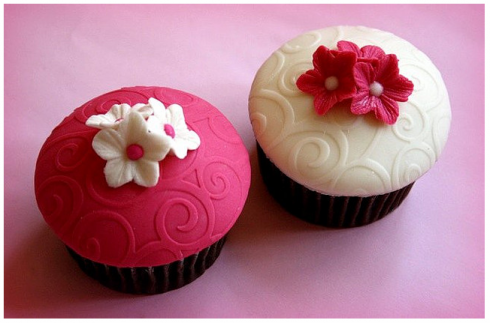 What do you think??
Do we need to keep it traditional and go cake over cupcake?  Are we messing with an age old tradition?  Do cupcakes really not have a place at this big event?
I ask the question, because Muskoee Phoenix has a story that suggests that when the author goes to a wedding she wants "to see two things", that being "the bride's gown, and a work of art, the wedding cake."  She goes on to say that "they should not be served on the most important day of a woman's life, next to having a baby."
I'm sorry, but in my view it is your wedding and so therefore your choice!  Cake or cupcake, why not? and given some of the gorgeous cuppies around, you can certainly go glamorous with the little ones, like these gorgeous cupcakes from Ban Bakes – In Paris!  But what do you think?
Do you love cupcakes but think they don't have a place at a wedding?