By
hungry runner
on July 10th, 2010 . Filed under:
Blogs
,
News
,
Press
.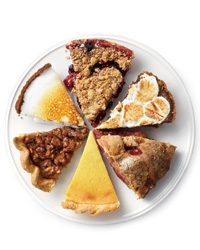 Are cupcakes in danger of losing their popularity to other desserts? Back in March we shared with you an NPR article which claimed macaroons to be the new cupcake.  Now two other desserts are threatening to take the cupcake's spot.  The August issue of Food and Wine Magazine had an article about the increasingly trendy pie which asked "Are pies the new cupcakes? They're becoming just as ubiquitous at online stores and new restaurants with pie counters."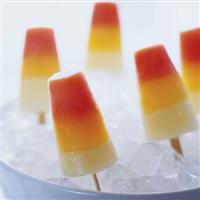 And now that the hot summer here, the popsicle is another proposed successor to cupcakes.  On July 7, 2010, a blog post from Allegations of Deliciousness titled "Popsicles are the New Cupcakes" claimed unique popsicles are all the rage. Last summer, Hooks for Cooks might have prediected the future with their post titled "Popsicles will rival cupcakes"  She even quoted a friend saying " I predict they will take over from cup cakes as the hottest new craze this Summer." I know here in North Carolina, we have Locopops, a hand-crafted, gourmet popsicle company that began in Durham, NC and has expanded to have four locations and various venders in the Research Triangle Park region.  So cupcake fans, what do you think, will cupcakes lose their top spot?