By
applecupcake
on July 1st, 2010 . Filed under:
Tattoos
.
Here at All Things Cupcake we receive quite a few cupcake tattoos, then all of a sudden we receive something slightly different, like this one from Becky in Ohio, who instead of going with the finished product, went instead for a whisk.  This piece was done by Iggy Sweeney at Bodystain Tattoo in Columbus, Ohio and looks fantastic.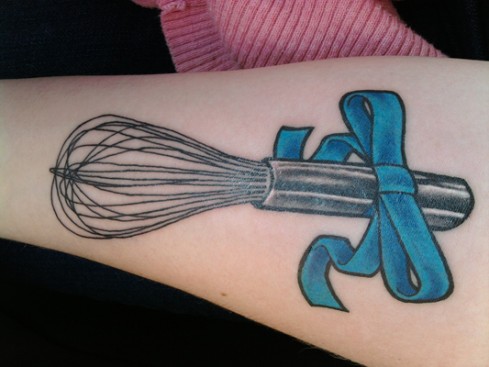 But when you whisk…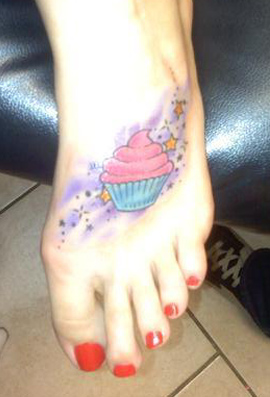 You will make… a cupcake!
Cassandra recently sent in a photo of the fantastic strawberry cupcake tattoo that she has on her left foot.  I love all the extra detail in this one, with the stars and purple shading, it looks great.
This tattoo was created by Randy at Platinum Tattoo in Tampa.
Thanks to both ladies for sharing them with us!