By
HeatherLynn
on June 26th, 2010 . Filed under:
Bakeries
,
Photos
.
Sitting  here watching/listening to the TLC channel I hear the word 'Cupcakes' and I whip my head over immediately to see what all the cupcake commotion is. It was all about TLC's new show DC Cupcakes!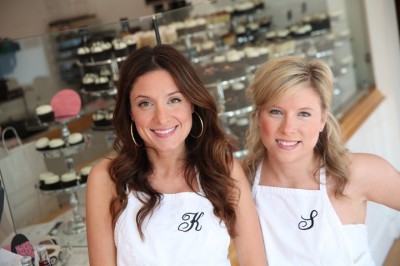 DC Cupcakes is about Georgetown Cupcake, a cupcake shop in Washington DC owned by a sister duo! They traded careers in fashion and equity to pursue something a little different. They are both lifelong bakers inspired by their grandmothers. They opened their shop on Valentines Day in 2008, the first cupcakery in DC!
Tune in on July 16th @ 1o PM on TLC!