By
HeatherLynn
on June 24th, 2010 . Filed under:
Cupcake Ideas
.
Katy Perry decked herself in Cupcakes for her new video 'California Gurls'.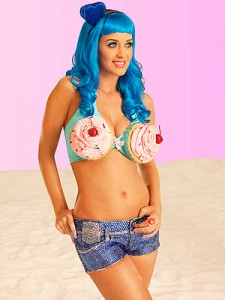 Katie has also been seen wearing a cupcake purse as well, she is following the cupcake trend.
Snoop Dogg also wore a suit that had cupcakes all over it. I never thought that I would see Snoop Dogg covered in cupcakes!
Click here to see California Gurls video  by Katy Perry featuring Snoop Dogg
This is my summer jam, I will be playing well into the summer!
Enjoy!