By
cupcakeSerenity
on June 24th, 2010 . Filed under:
Tattoos
.
 This post might be a little PG-13.  Recently, two of our faithful ATC readers sent in pictures of their tattoos, each of which were, ahem, in, ahem, some interesting places.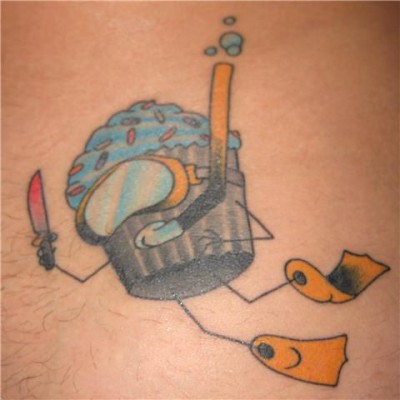 About this one, Michael wrote:  A bunch of my friends and I were sitting around talking about silly tattoos. I offered the idea of getting a cupcake scuba diving right in my groin area. I went home later that night and drew the concept on the back of my Macy's bill … It's a great conversation starter!
And Jamie writes that these tattoos serve as her conscience!