By
hungry runner
on June 13th, 2010 . Filed under:
Announcements
,
Cupcake Ideas
,
Cupcakes for a cause
.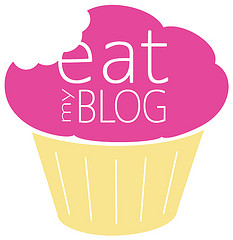 The Eat My Blog Bakesale will be held next Saturday, June 19, 2010 from 10am to 4pm at  Zeke's Smokehouse in West Hollywood on.  The charity bake sale will donate all proceeds to  the Los Angeles Regional Foodbank.  While the bakesale will have over 1000 sweet items to choose from, daring cupcake lovers will be inticed by Kurogoma Cupcakes with Matcha Cream Cheese Frosting.  If you're like me and have never heard of Kurogoma, it is black sesame seeds. According to a Los Angeles Times article, Cathy Danh started the bake sale because she found herself looking at food blogs thinking, "I wish I could eat that."  She decided to turn that desire into a reality and put the proceeds towards a worthy charity.