By
HeatherLynn
on June 5th, 2010 . Filed under:
Cupcake Ideas
.
Any of you out there Sex and the City fans? If you are or if you have even seen the movie than you have seen this lovely gem of a purse I am about to show you.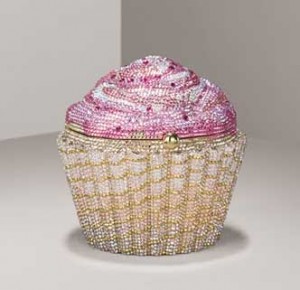 For the past year this purse has been out of stock but it is now back in stock at the Judith Leiber boutique!
They also have 2 mini cupcake key chains as well.
Singer Katy Perry has also been seen adorning one of these purses.