By
hungry runner
on May 24th, 2010 . Filed under:
Announcements
,
Contests
.
There is only one week left to enter the 2010 Ice Cream Cupcake Challenge held by Scoopalicious and  Cupcake Project.  Daring bakers can submit their ice cream cupcake creations by May 31, 2010. Prizes for the challenge include Cuisinart ICE-30BC Pure Indulgence 2-Quart Automatic Frozen Yogurt, Sorbet, and Ice Cream Maker
and a prize pack from OXO.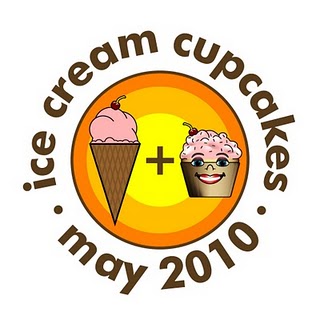 Here are the official rules:
Dates: You can enter any time through May 31, 2010.
How to Enter:
Write a post on your blog during the month of May and include a link to both this post and to the post at Scoopalicious. (If you don't have a blog, you can still enter, but why not start one?)  Sorry, we are allowing just one entry per person this year – so make it count!  International readers are welcome to enter, but prizes can not be shipped internationally.  You will win bragging rights and you will have the opportunity to gift your prizes to any person or organization in the United States.
Upload a photo of your cupcake to our Flickr group.  Please upload as large a photo as possible so that we can be sure to best showcase it in the roundup.
Then, complete the entry form.
Entrant Voting: All ice cream cupcake roundup entrants are required to vote for their favorite ice cream cupcake some time during the second week of June.  Entrants must pick their first, second, and third favorite ice cream cupcakes and they are not allowed to vote for their own cupcakes.  Entrants that do not vote will become ineligible to win.  (To summarize – you are being judged by your cupcake creating peers – no pressure!)  The top three cupcakes as chosen by the entrants will go on to the public vote.  All three entrant-voted winners will win OXO prize packs, but the public will determine who wins the Cuisinart Ice Cream Maker.  In the event of a tie, the cupcake that received the most second place votes will win.  If there is still a tie, we will look at third place votes.  If there is still a tie, we will have a quick – one day only – vote between the two tied cupcakes.
Public Voting: Public voting will take place during the second half of June.  Anyone with a valid email address will have an opportunity to choose their favorite of the top three cupcakes.  You'll want to vote because two voters will win the same prize pack as the semi-finalists!  In the event of a tie, we will have a quick – one day only – vote between the two tied cupcakes.