By
stayhomecupcake
on May 17th, 2010 . Filed under:
Cupcake Ideas
,
Decorating
,
Giveaways
,
Kids
,
Party Items
.

I know I have said this before but it is worth saying again: I love Etsy!  Where else can you find millions of amazing and unique handmade cupcake items all in one place? 
This week's sweet giveaway comes to you from Etsy seller, Kidscakes.  In her shop you can find custom handmade fondant cupcake toppers perfect for your kids' birthday parties and other special occasions.  I was so pleased to open a  package containing these little lovelies: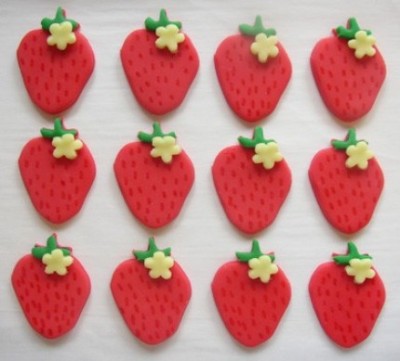 Each one was well-made and oh-so-cute.  These toppers are an easy way to embellish your cupcake creations.   
This week, Kidscakes is giving away one set (winner's choice) of fondant toppers.  Just go the their Etsy shop then come back to ATC and click on the comment area below.  Tell us what topper you would pick to win AND what topper you think Kidscakes should make next.   One winner will be chosen on Monday, May 24th.  Special thanks to Kidscakes for sponsoring this giveaway!