By
hungry runner
on April 11th, 2010 . Filed under:
Announcements
,
News
.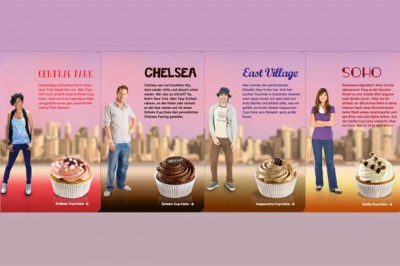 Another great cupcake announcement shared with me by my sister.  She noticed a post on Slashfood explaining that McDonald's Germany is now offering New York City Themed Cupcakes in McCafe's.  Four New York City neighborhoods (if you count Central Park as a neighborhood) have been assigned what McDonalds feels is their cupcake persona. The flavors offered are as follows, Soho=vanilla, Chelsea=Chocolate, East Village= Cappuccino, and Central Park=Strawberry.  Burger Business had a great article on the cupcake release explaining how McDonald's is fascinated with current popular trends, in addition to American cities which they in turn use as a marketing technique.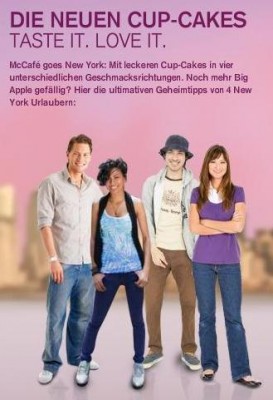 I am not sure if I would try a McDonald's cupcake, I love cupcakes but I can't decide if I would love one from McDonald's.  I would really like to hear what someone who has tried one thinks!  Let us know if you think you would try a one or if you already have!