By
HeatherLynn
on March 12th, 2010 . Filed under:
Cupcake Ideas
.
I found this great article about canned frosting vs. homemade.
Canned Vs. Homemade – is there a difference?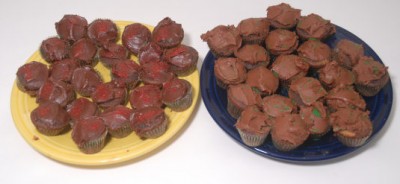 I personally prefer homemade. Canned is too sweet.
What is your preference?
It would be nice to do the same with homemade cake or boxed cake mix! Can you tell the difference?