By
stayhomecupcake
on March 8th, 2010 . Filed under:
Cupcake Ideas
,
Giveaways
,
Jewelry
.

This week's sweet giveaway comes to you from Etsy crafter Zinicolas.   She specializes in high-quality handcrafted clay and fine silver jewelry.   These creations are all wearable works of art and each is uniquely designed.   I own one of these little pieces of heaven: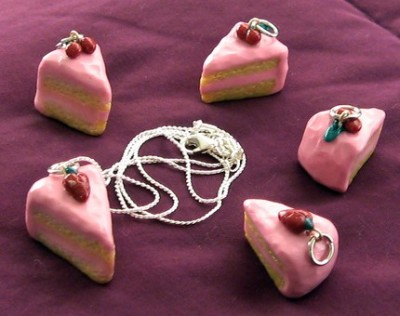 I think I was most impressed with the size of this piece and it's detail.  Many pendants I have seen are very small and lack realistic characteristics.  Her cake slice is larger than most and looks so much like a real (miniature) cake slice!   I enjoy the bigger size because I get more comments and compliments from cake admirers!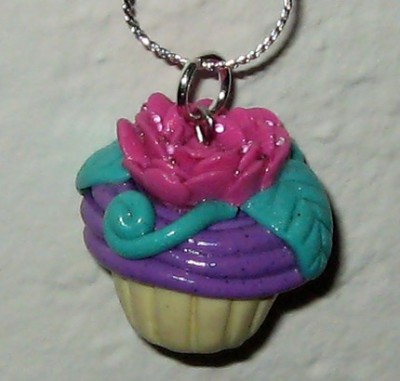 This week you, our loyal cupcake readers, will get the chance to win one item from Zinicholas.  Here's the best part:  the winner will get to choose what item they want to receive!  Just go to Zinicholas and look at her sweet polymer clay items.  Then come back to ATC and click on the comment area below.  Please tell us what item you would pick to win AND what item you think she should create next.  Contest ends this Sunday so enter now!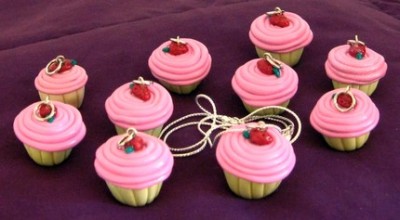 Special thanks to Zinicholas for sponsoring this superb giveaway!