By
jpower
on January 27th, 2010 . Filed under:
Bakeries
,
Blogs
.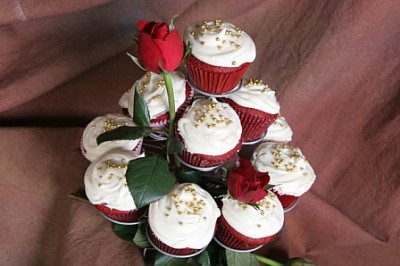 Love My Cake of Upper Montclair, NJ starts with all the necessary ingredients for a good cupcake establishment: family recipes, rich and delicious ingredients, and of course, a deep and lasting love of cupcakes.  Love My Cake also has what it takes to go from good to local icon status: panache.  Owner Sonya Newton has a flair not only for baking, but also for the creation of chic, and it shows in Love My Cake's fashionably boutique design, stylish cupcakes and vintage apron collection.
Speaking of chic and unique – one of Love My Cake's specialities is their Cupcake In A Jar. I've heard of mason jar crumbles before, and even mason jar pies, but this is the first time I've heard of a cupcake in a mason jar.  It sounds like we've discovered the latest fashion in baked goods –  are cookies next?