By
hungry runner
on January 27th, 2010 . Filed under:
Bakeries
,
Mail Order
,
News
.
Today my local news paper, The News and Observer had an article titled Cupcakes for Grown-up Tastes.  For the article the author taste tested 9 cupcake proprietors in the triangle, the name given to Raleigh, Durham, and Chapel Hill, North Carolina.  Out of the 9 cupcake stores and online shops, I am pleased to say I have tried  5 including The Cupcake Shoppe, Bliss, Kelly G's Cupcakes, Sugar Land, and The Cupcake Bar.  The ones that I have not had a chance to try are the online order sites and I have to admit I have never ordered cupcakes online.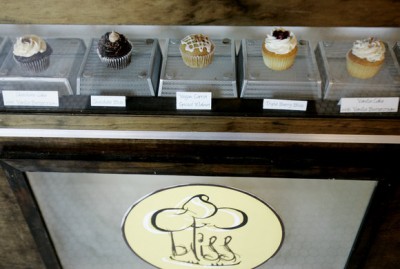 Out of the 5 which I have tried I would have to say that The Cupcake Bar is my favorite.  On Single's Night they ways have fun flavors like apple cider or Mexican chocolate.  I have had The Cupcake Shoppe's cupcakes on several occasions and found sometimes they can be a bit dry and have a little too much frosting for my preferences.  I still like them and would never pass up the chance to have one of their cupcakes.  Kelly G's cupcakes are also really good and I enjoy going to Open Eye Cafe to do homework and have a cupcake! The article goes into detail with Valentine's Day options and Tasting Notes for each cupcake company.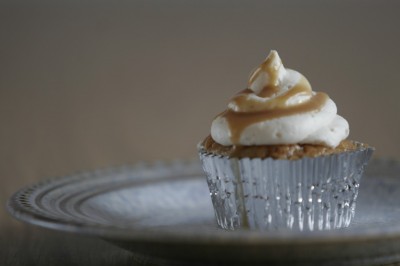 If you've had the opportunity to try one of the cupcake bakeries from the article be sure to leave a comment to let us know what you thought!