By
HeatherLynn
on January 26th, 2010 . Filed under:
Cupcake Ideas
.
kimberlyloc recently posted on her blog the Lady Gaga Cupcakes she made.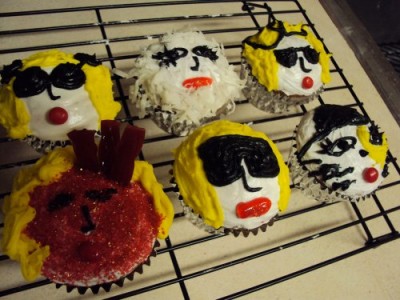 Here is a full array of all of the cupcakes she made.
This is my favorite one …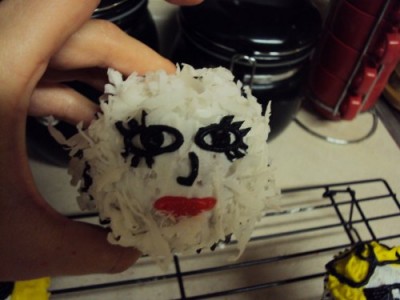 If you check out her post you can see all of the cupcakes she made compared to the photograph of Lady Gaga  that inspired that cupcake. You can also see all of the drawings she did before hand for the cupcakes!
I think she did a great job. Very very very creative!
If you were to fashion cupcakes after your favorite singer or famous person who would you choose?
I would choose McSteamy, Eric Dane who plays Mark Sloan on Grey's Anatomy! :)