By
megha
on January 10th, 2010 . Filed under:
Cupcake Ideas
.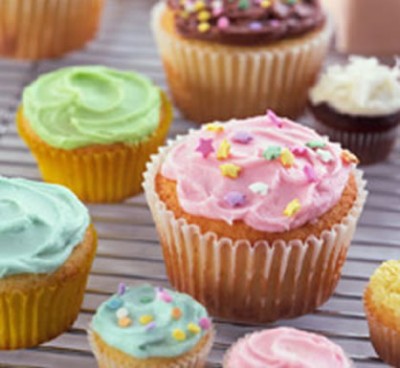 There is nothing better than a nice cupcake to quench a sudden sugar craving. But do you know that one batch or cupcakes can contain more than one cup of butter? Needless to say, most calorie conscious people see these tiny cute things as one of their worst enemies.
But do you know that by changing few things in the cupcake recipe, you can make it much healthier? Yes, for example, instead of using butter you can use canola oil which is rich in monounsaturated fats. You can also add a cup of applesauce or mixed fruit butter in your cupcake batter and eliminate the oil and butter completely.
Another great way to make the cupcakes healthier is to add whole wheat flour in the batter. You can use the fine flour and whole wheat one in equal proportions. This will increase the fiber content and make them easier to digest.
Now, don't shy away from eating cupcakes. After all, life is to enjoy the things we love!