By
medicinalcupcake
on January 9th, 2010 . Filed under:
Bakeries
,
Cupcake Ideas
,
Holidays
.
Cupcake toppers…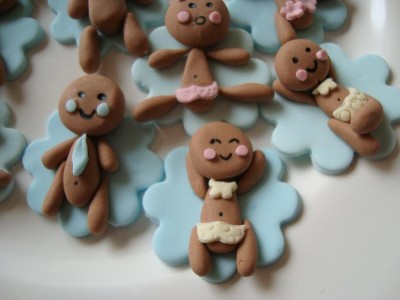 Vanilla cupcakes topped with chocolate ganache plus sprinkles of dessicated coconut and fondant topper…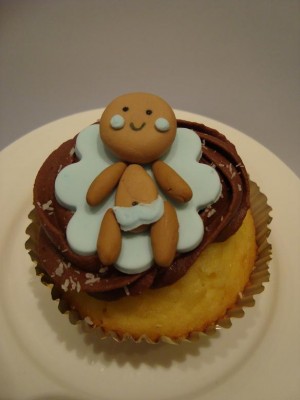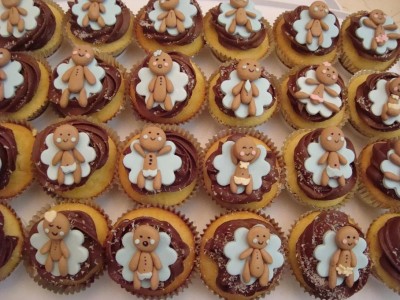 Bonita from Macau sent us an email about her cute ginger family. You can see these photos and more by visiting her Cream Me Bake Shoppe.
Thanks for sharing your creative cupcakes with us! They looks awesome! :)