By
harrisonca
on December 31st, 2009 . Filed under:
Cupcake Ideas
,
Holidays
.
On the fourth day of Christmas,
my true love sent to me
Six Geese a Laying

Five Gold Rings
Four calling birds,
Three French hens,
Two turtle doves,
And a partridge in a pear tree.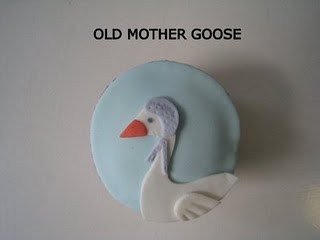 Goose cupcakes were surprisingly hard to find, but I was able to find a fantastic assortment of Mother Goose Cupcakes from A Baked Creation.