By
HeatherLynn
on December 22nd, 2009 . Filed under:
Cupcake Ideas
.
Work has been soooo busy that I had time trying to fit in my Christmas Wrapping, but I am happy to say that it is all done and in honor of that I have found some gorgeous easy to make Bright Bow Cupcakes from the Wilton Website!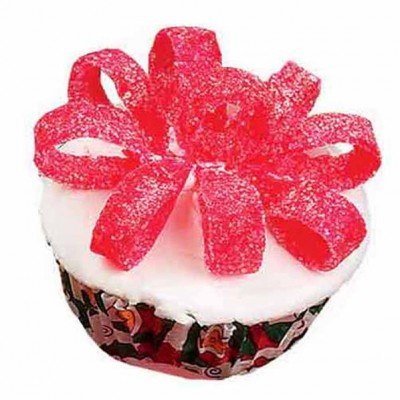 These are easily made by flattening spice drops into long strips! Easy way to decorate with a great outcome.
I know this is going to sound crazy, but I just ate my first Candy Cane of the season at my holiday work party today – soo yummy! In honor of this Candy Cane I have found a great cupcake for the candy cane's little brother, the Starlight Mint! Such a cute idea for a cupcake! Once again this is from the Wilton Website.