By
harrisonca
on December 10th, 2009 . Filed under:
Bakeries
.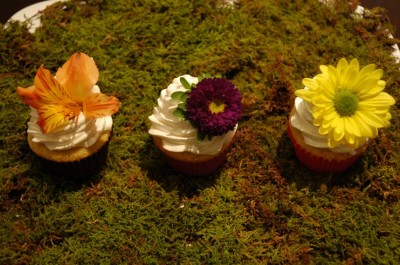 Janderyn Makris of earthandsugar bakery supplied us with these stunning photos of cupcakes in the wild.  I believe these rare shots of cupcakes in their natural state were taken in the forests of Palm Beach county Florida!
In all seriousness, earthandsugar bakery is committed to making organic cupcakes using fair trade chocolate and cocoa powder, whole vanilla beans, fresh fruit, organic butter cream, and natural food dyes.
I believe they deliver to the southern Florida area after completing their order form.