By
harrisonca
on November 24th, 2009 . Filed under:
Accessories
,
Birthday Ideas
,
Crafts
,
Home Decor
.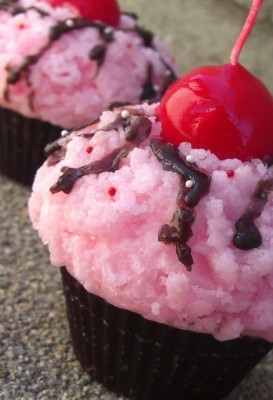 Koko Candles asks you to take a moment and indulge… a cupcake candle!
Chocolate brownie cake (sinfully rich chocolate scented) with fluffy pink frosting (vanilla scented) drizzled in chocolate (wax) syrup, sprinkled with white & red (real) sprinkles and topped off with a jumbo juicy red cherry! what a mouthful!
At approximately 3″ diameter x 3″ height (excluding stem), this cupcake candle burns for up to 25 hours.
———-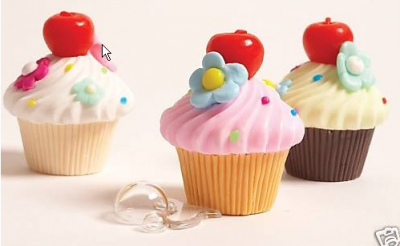 Ditsy Daisies features cupcake soaps from Cupcakes and Cartwheels.  Each set comes with 3 flavors: vanilla, lemon, and strawberry.  Each soap is around 2.5″ X 2.5″ and individually wrapped for safe transit.