By
harrisonca
on October 23rd, 2009 . Filed under:
Tattoos
.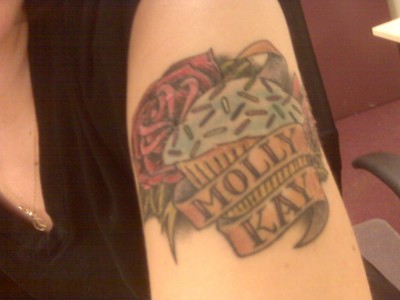 I got this tattoo after many months of waiting. My sister and I have always been into cupcakes, and I wanted to show my love for them as well as my appreciation for her being my sister. After endless hours of looking at other cupcake tattoos, I knew it was time to get my own. I hope everyone likes it as much as I do! – Allison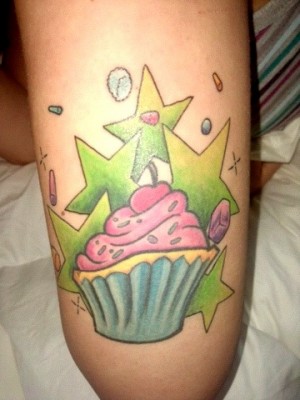 My name is Julie & I am from Gateshead, UK. I would like to contribute my Cupcake tattoo to your fabulous site! I originally had my cupcake done in Nov last year then finally had it "pimped" 2 weeks ago to put the icing on the cake – so to speak! Haha!

I totally love cupcakes & adore my tattoo! It was done by Danny Edwards & pimped by Dan Kelly both of Voodoo Tattoo in Warrington, UK!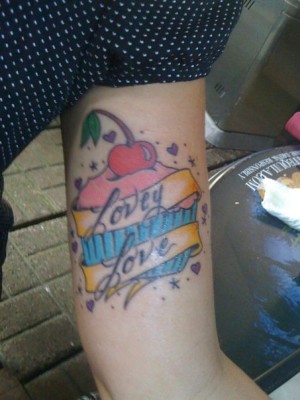 Hello!
Here is my cupcake tattoo with my daughter's nick name. It was done by my friend Jenny a.k.a. "Little" at Good Luck Tattoo in Santa Cruz. – Vanessa