By
HeatherLynn
on October 16th, 2009 . Filed under:
Cupcake Ideas
,
Decorating
,
Halloween
,
Holidays
,
Kitchen
,
Recipes
.
Being the cupcake baker that I am I LOVE the Witon Website and I also follow them on Facebook and todays post was great. It is these Circle of Sorcery Cake and Cupcakes.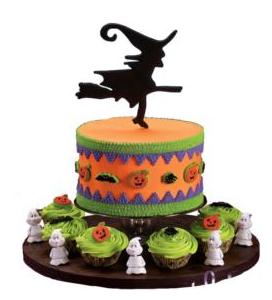 Wilton does a great job of telling you exactly what you need and exactly how to do it.
This would be a lovely addition to any Halloween Celebration!