By
harrisonca
on September 29th, 2009 . Filed under:
Accessories
,
Bed, Bath, Body
,
Holidays
.
Just yesterday, California was suffering through another 90-100 degree Indian summer day.  The last throes of summer refusing to leave.  In a dramatic 24 hour reversal, it is now a brisk 60 degrees; the wind that has been absent for so long is back.  Fall is here, and winter is just around the corner.
With fall comes the sniffles and the cold, and Ditsy Daisies delivers again with two new cupcake items.  The first are reusable cupcake hand warmers.  They  come in a pack of 2 and easily fit into handbags or pockets.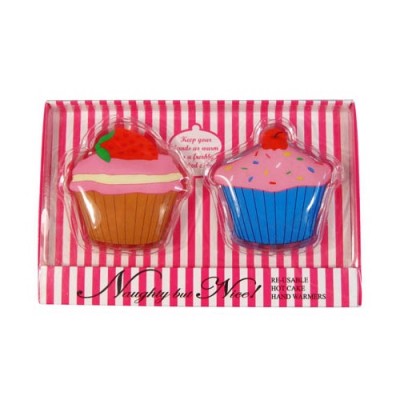 The second are adorable cupcake pocket hankies.  These thick 3-ply hankies the come in packs of 2.  Instant relief for cold runny noses!