By
harrisonca
on September 2nd, 2009 . Filed under:
Artwork
,
Contests
.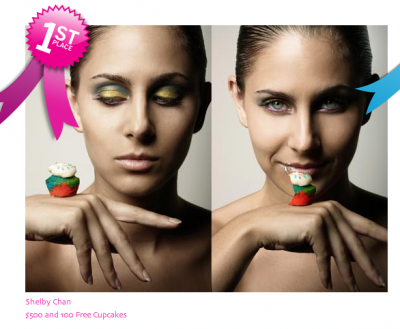 In July, we featured a cupcake photo contest sponsored by Baked By Melissa, a New York City cupcake bakery.  The results are in, and the photos are stunning!  Check the cupcake photos out for yourself at BakedByMelissa.com.
Congratz to the winners including Shelby Chan who nabbed $500 and 100 Free cupcakes!
It may be a little difficult to navigate the photos.  I tried dragging and flicking the photos to the left, but that doesn't advance the photos.  Look for a little arrow on the right hand side.  Click on that to see the next photo!
I think my favorite is the Jesus bear cupcake photo.  What is your favorite?