By
harrisonca
on August 27th, 2009 . Filed under:
Artwork
,
Tattoos
.
Beautiful cupcake tattoo designs this month include: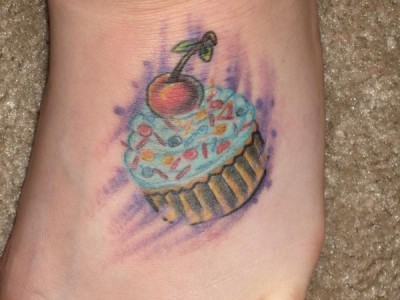 Michelle from Las Vegas wrote: I came across your web site a few weeks ago and am amazed by all the cupcake lovers who are just like me!  So I thought I would share my little gem. I just love it. Your site is amazing!  I found so many neat items to add to my collection. Keep up all the good work so all us lovers out here can have our cupcakes 24/7!!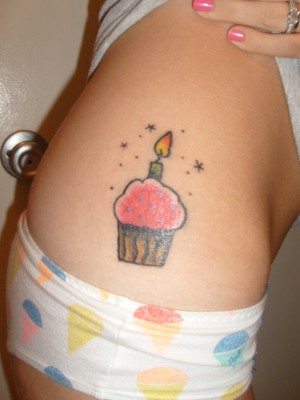 Chealsea from Maryland wrote: HEY GUYS!!! I LOVE CUPCAKES!! My best friend and I make them every time we are together!!! My brother Vaughn did a tattoo on my hip of a cute cupcake I hope you guys can post it!! It was done at pinz and needlez in Maryland :) I love it