By
harrisonca
on August 21st, 2009 . Filed under:
Electronics
,
Favorites
,
Free
.
One of our readers pointed out to us that there are free games about cupcakes that you can play on the internet.  I started playing them, and a couple hours passed in a blink of an eye.  After scouring the Internet, here are some of the best ones I found.
Did I miss any others worthy of mention?
Press "skip the ad" to quickly advance to the game.  Design your own emo cupcake.  Think moody thoughts and make your cupcake RAWR!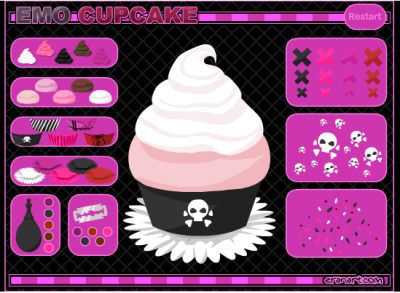 You own a cupcake shop and need to make ends meet each day.  Decorate the cupcakes that your customers crave as quickly as you can.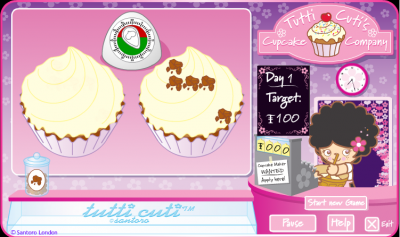 Chase the cupcakes through the 3D environment.  Click on the cupcakes to turn them into hearts.  Click on the hearts to collect them.  Beware the chocolate cupcake imposters.