By
GreenEyedLillies
on August 12th, 2009 . Filed under:
Pets
.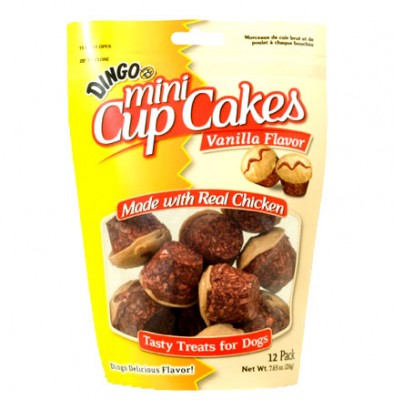 Dingo Mini Cupcakes for Dogs
Made with real chicken and premium rawhide formed into a mini cup cake with a yummy peanut butter flavor topping. Dingo brand dog treats in a cupcake shape. 7.65 oz / 12 pack. Choose between Peanut Butter or Vanilla flavors.
Available at Target, and other fine retailers.