By
GreenEyedLillies
on July 25th, 2009 . Filed under:
Tattoos
.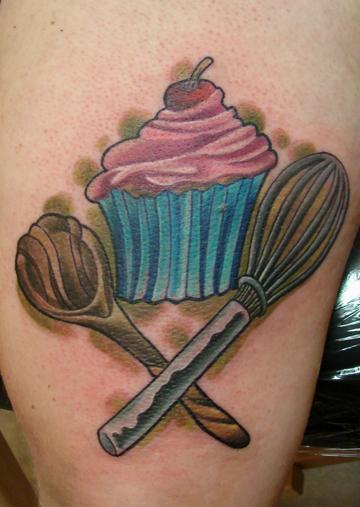 We received this photo and email from ATC Reader Sarah…
My name is Sarah, and I'm an aspiring bakery owner residing in Vinton, VA. I got this tattoo of a cupcake with crossbones-style whisk and wooden spoon in June of '09. I've always said that I want each tattoo I get to represent a certain aspect of my life, so this one in particular represents my love for baking (cupcakes, especially!).
Thank you for sharing your cupcake tattoo with us! It's too cute!
Tattoo was done by Dennis Duarte at Skin Thrills Tattoo & Body Piercing in Roanoke, VA.