By
harrisonca
on July 10th, 2009 . Filed under:
Artwork
,
Tattoos
.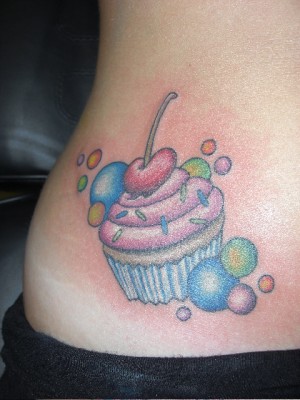 Some more beautiful cupcake tattoos from our readers:
My best friend Jazmyn and I got cupcake tattoos together a few weeks ago! We were partially inspired by our obsession for cupcakes, and partially by the amazing tattoos on your website! Our tattoos were done by John at American Ink in Chattanooga, TN. The cupcake with the bubbles is mine (Jessica) on my hip, and the one with the stars is Jazmyn's on her ankle.