By
harrisonca
on July 1st, 2009 . Filed under:
Announcements
,
Bakeries
,
News
.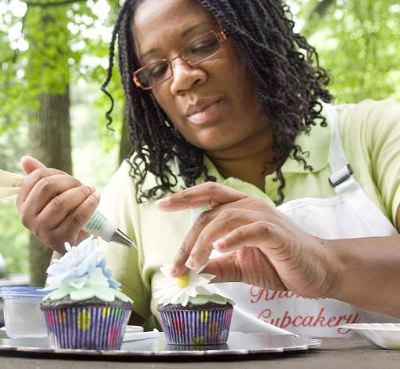 Although as a country we are knee deep in a recession, cupcake shops are springing up left and right.  Some theories are that we all need affordable comforts during times like these.  Another is that with many skilled people laid off, they are free to pursue their dreams, and some happen to open their own cupcake shop.
Christiana Whitley of Hattiesburg, MS is opening her shop named Cirque du Sweet Day. Her dream of opening a store started back in 2007 while enrolled in Emerson College. 

Rhonda Waller left her executive job in 2008 to start Rhonda's Cupcakery in the Bethesda, MD area.  Her shop has been doing so well that it has attracted competition from other cupcake stores to her area.  What a good problem to have.
Finally, our friend Dave LaLiberte in Boston is looking to open his cupcake shop in the Boston area in March 2010.  He has an official job opening looking for a Creative Cupcake Baker. If you are interested in getting in touch with Dave, please contact him at:  davelalib@gmail.com
Follow your dreams not only at night, but also during the day!