By
emily
on June 10th, 2009 . Filed under:
Cupcake Ideas
,
Stationary
.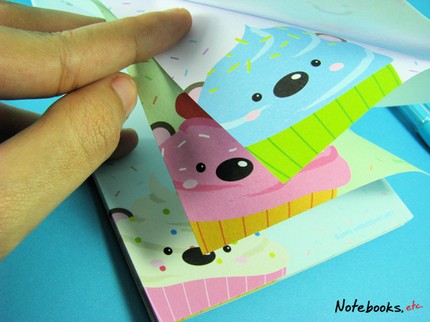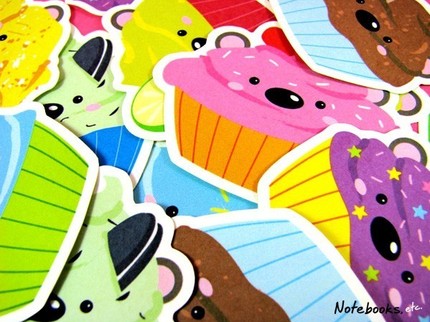 Cupcake Bears Memo Pad $4.50
Cupcake Bears Sticker Set $1.75
The Note pad is a 30-sheet 80 GSM memo pad that measures 4 x 6. This adorable memo pad was illustrated, printed, and bound together by me and features THREE DIFFERENT PAGE DESIGNS– Birthday Cupcake Bear (on light blue background), Strawberry Surprise Cupcake Bear (on light green background), and Vanilla Sprinkle Cupcake Bear (on light purple background).
For the stickers there are eight cupcake designs and flavors and you will get two of each for a total of 16 stickers:
Birthday Cupcake (white with sprinkles)
Mint Chocolate (light green)
Lemon Meringue (yellow/orange)
Vanilla Sprinkle (blue with yellow sprinkles)
Chocolate (brown with wafer rolls)
Grape Cotton Candy (purple with star-shaped sprinkles)
Strawberry Surprise (pink with hearts)
Key Lime (lime green)
You can find these items at Notebooksetc's Etsy Shop