By
GreenEyedLillies
on June 9th, 2009 . Filed under:
Books
,
Giveaways
.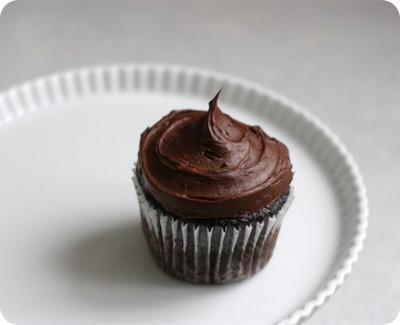 Photo and giveaway by seven spoons
Cupcakery inspiration; Martha Stewart's Cupcakes giveaway
To enter, simply comment at the end of this post; maybe we can chat about our favourite cookbooks or cupcakes or cupcake memory – you decide. But leave your comment by midnight Wednesday, June 10, 2009 (EST), and please include both your email address if not signed in, and a note of your desire to enter (this way, non entrants can still join the chat). If you do not want to sign in, nor do you want to publish your email, please comment then email me at tara [at] sevenspoons [dot] net, with the name you used to comment.
The winner will be selected by at random, and announced the next day. One note, due to distribution regulations, this contest is only open to residents of Canada. My apologies to international readers (this might be a good time to ask your Canadian friends to do you a favour).
Good luck!