By
GreenEyedLillies
on May 26th, 2009 . Filed under:
Giveaways
,
Jewelry
.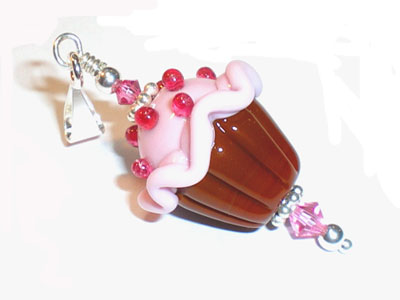 ONE DAY Cupcake Giveaway on Tuesday, May 26!
Cupcake Giveaway #2 is in play, for ONE DAY ONLY, on Tuesday, May 26th!
Contest runs until midnight, Mountain time. You must enter at this sponsor website: Give Away Today.
3 big fat prizes are available and you'll have 3 chances to win one of them, pictured here.
During this giveaway, Rocker Jewlz will also have a SALE through May 31st: 15% of ALL Cupcake jewelry items AND FREE SHIPPING, so it's more like a 20% discount! Click HERE to select your cupcakes.
Refunds reflecting the discounts will be made via Paypal 3 business days after purchase
so that all payments will be cleared.
Good luck Cupcakes!