By
Lyns
on May 12th, 2009 . Filed under:
Cupcake Ideas
,
Recipes
.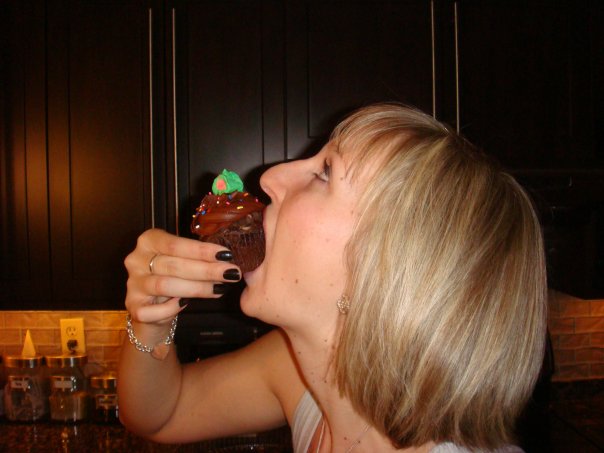 Summer is just too hot to bake cheesecake.
If you are looking for a quick and easy cheesecakin filling or topping for your cupcakes, try this.
Beat together 8 ounces cream cheese, with 1 tablespoon flavouring extract
( Neilson Massey chocolate extract, cotton candy,  madagascar vanilla are our favourites) If using chocolate  flavouring then also beat into cream cheese 1/2 cup brute cocoa powder. You of course can colour the cotton candy pink <3  Then beat in a little at a time 1 — 1 1/2 cups powdered icing sugar (to taste)
When quite fluffy FOLD in 2 cups cool whip dessert topping ( no substitutes please) You will see the transformation into a quick setting cheesecake that you can use to pipe on top or fill your cooled cupcakes. We use a large open star tip for topping and a filler tip for filling. (we fill and top) Use a piece of Salt Water Taffy in delicious summer colours to adorn your masterpiece. Only use taffy as needed or it will DISSOLVE! These are our triple chocolate salt water taffy sweet cuppins. You will be glad you did.
Lyns