By
harrisonca
on May 1st, 2009 . Filed under:
Bakeries
,
Cupcake Ideas
,
Decorating
.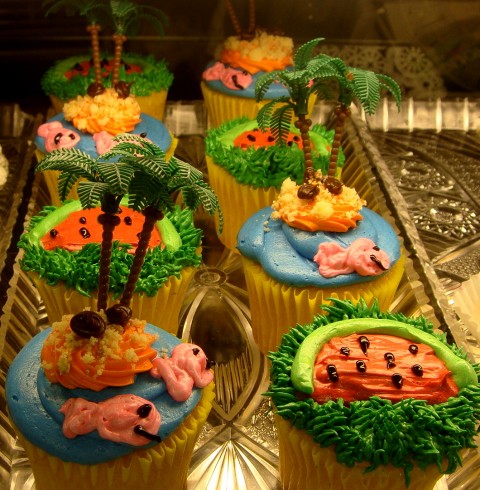 One of our ATC readers wrote us recently.  She has renewed my faith in attractive cupcakes found in supermarkets.  Meghan writes:
I love your website, very cute, but you must hear that a lot! anywho, I work at Publix Bakery (its like floridas biggest super market) anyways, I'm starting to become a decorator there and I thought you might like these cupcakes that I made for the website.
We love your cupcake designs Meghan.  Keep on improving!