By
GreenEyedLillies
on April 30th, 2009 . Filed under:
Tattoos
.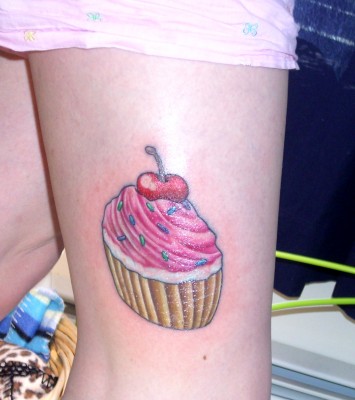 We received this photo and email from ATC Reader Raechel…
Hi there!

I came across your website tonight and was surprised to see how many cupcake tattoo's are posted here!!! I recently got a cupcake tattoo on my thigh at Sinners & Saints in Onset, MA by an awesome artist named Fred.  Thought I'd share =)
Thanks for sharing your cupcake tattoo with us Raechel! It's lovely!