By
harrisonca
on April 29th, 2009 . Filed under:
Bakeries
,
Events
,
Giveaways
.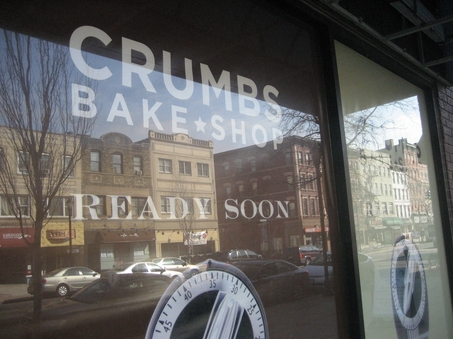 What a way to open a new cupcake store with a bang!
Crumbs Bake Shop is due to open this week at 4th and Washington in Hoboken, New Jersey. To celebrate their new store opening, Crumbs will give away 1,000 complimentary cupcakes (1 per person) beginning at 8:00 a.m. this Saturday, May 2 at the Hoboken shop.
The Crumbs Bake Shop online store also allows custom 6-pack of cupcakes to be created and shipped to anywhere in the country.  With so many interesting flavors to choose from, it would be a hit at any special occasion.