By
emily
on April 25th, 2009 . Filed under:
Accessories
,
Kids
.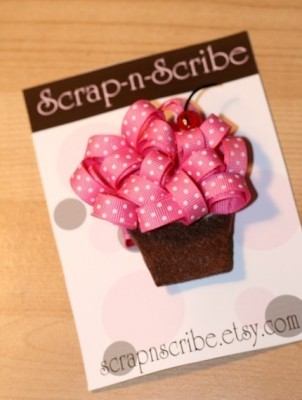 Yummy Cupcake Clippie $4.00
You can't get much cuter than this cupcake clippie. This cupcake is perfect for everyday wear and especially cute when used to match a birthday outfit, perfect! The cupcake is very sturdy and made with high quality products. It is made with felt and a sturdy center so it is not flimsy at all. And to top it all of, a jewel cherry on top!
Available from Scrap and Scribe's Etsy Shop