By
GreenEyedLillies
on April 20th, 2009 . Filed under:
Tattoos
.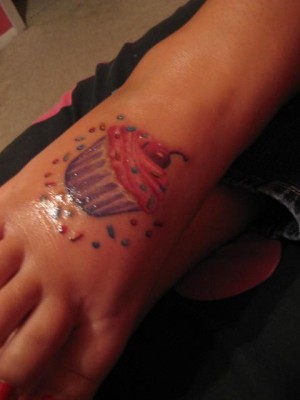 ATC Reader Amy sent us this photo and email…
My name is Amy, and I just got this beauty on Saturday! It was sooo painful, yet VERY worth it! This pic was taken about an hour after it was finished, with fresh ointment. That's why it's so shiny! Just wanted to share :)

Chris Black at Electric Expressions – Kenner, LA!
Thanks for sharing Amy! It's too cute!