By
GreenEyedLillies
on April 9th, 2009 . Filed under:
Bakeries
,
Decorating
,
Photos
.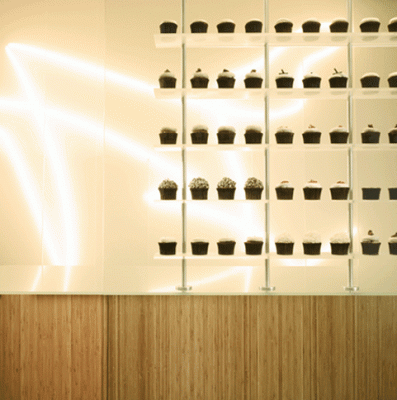 Photo by Christopher Barrett
MORE Cupcakes by David Woodhouse Architects
David Woodhouse Architects worked closely with owner Patty Rothman, James Beard Award Winner Gale Gand, and famed restaurateur Henry Adaniya to create more, an intimate boutique infused with luscious materials and creamy light which abstract the pure ingrediants and flavors found in their couture cupcakes.