By
helene
on April 2nd, 2009 . Filed under:
Accessories
,
Bed, Bath, Body
.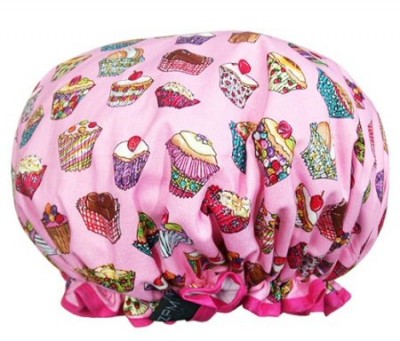 A "fab & new" addition for Spring 2009: 100% cotton with a waterproof lining. You'll want to use this shower cap every time you hop into the bath! Unfortunately, at the time of this posting, the shower cap is out of stock, but let's hope it'll be in stock soon enough. Check out the listing and other cute items at Ditsy Daisies.
Thanks to ATC Reader Sue for sending along the information!