By
GreenEyedLillies
on Monday, March 30th, 2009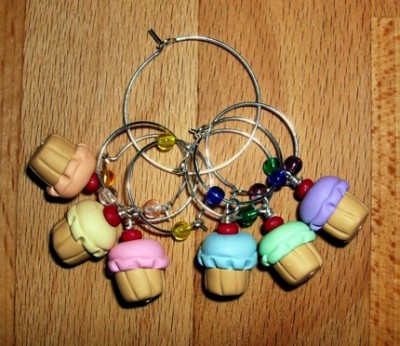 CUPCAKES Wine Charms Set of 6 Great Gift Idea $11.99
I thought of another way to make use of these adorable beads!
You'll receive a set of six marker that can be used on any stemmed glass from Wine to Martinis to Margaritas!
I am listing several sets of these, but feel free to look through my stitch markers since any of those sets can be made into wine charms. Just ask.
The markers come in a gift box on a larger ring that may even be able to fit over a wine bottle.
Available at Fyrestorm Creations.