By
GreenEyedLillies
on February 17th, 2009 . Filed under:
Bakeries
,
Photos
,
Wedding
.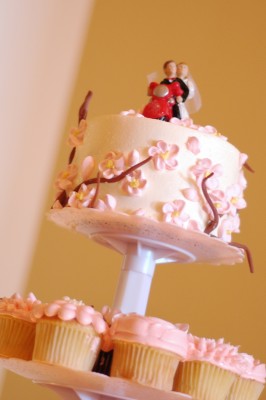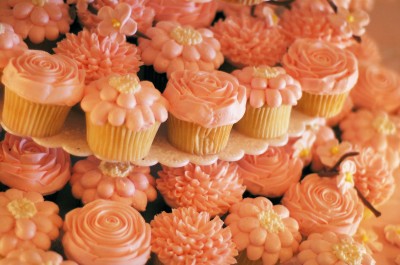 ATC Reader Nancy just sent us these photos and this email…
I just discovered your fabulous site and have spent the last several hours catching up on posts and emailing them to friends and family like crazy.  I LOVE cupcakes.  Not sure if you post stuff like this regularly, but I thought I would pass along pictures of my wedding cupcake stand, especially as it was an April wedding and had a "cherry blossom" color scheme.  They were from Tracy's Divine Desserts in Milwaukee, WI. So happy I found this blog!
Thank you for sharing your wedding cupcakes with us Nancy. They are beautiful!