By
GreenEyedLillies
on February 16th, 2009 . Filed under:
Contests
,
Jewelry
.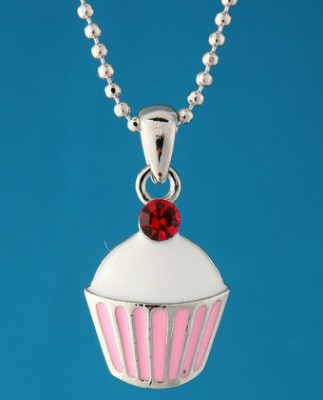 10 very lucky ATC readers won one of these  Cupcake Queen Necklaces from Lulu's Fashion Lounge.
RANDOM.ORG chose the following 10 numbers from 1 to 54 from this post.
Congrats to the winners…
Comment #35 Ryann – really cute shop! I like the accessories best – the pop culture bracelets in multi and the wings of spring earrings are my favorites :)
Comment #45 tammy brodbeck – I love the blowfish quinn in dark brown shoes. they look so comfortable. I also like the cupcake coin purse, but really Im here-that's a given :)
Comment #53 Sally – Great site. So much to choose from. Especially like the cupcake items, the coin purse and Yum Yum Cupcake Tee.
Comment #14 Mandi Candy – OMG i want the "In The Spotlight Mini Dress in Aqua by Ruby Rox" I even love the black one.
What an awesome shop! I faved it to my computer!
Comment #28 Alex –Oh, I just love the Esley Alynn Dress in Khaki and Chocolate. Soo classy and gorgeous.
Comment #17 Jennifer Wilmoth – besides the cupcake items.. i really like the necklace with the heart keys.
Comment #31 Kelly – Cute necklace! How many cupcake necklaces can a girl where before she's officially got a Mr. T starter kit?
Comment #8 Lael Nafziger – Totally LOVED the cute tops! The ones with big chunky buttons were the most appealing- but I also really liked the camisole ones for summer!
Comment #20 Amanda – The zad my love is written necklace in gold is gorgeous. Very pretty!
Comment #23 Audrey – I love the rhinestone bow necklace and the star cutout ring!
Please email us at ATC (allthingscupcake@gmail.com) asap
so that we may contact Lulu's with your shipping info. Thanks! ;)
If you were not lucky enough to win you may want to visit Lulu's and get your own Cupcake Queen Necklaces today!